SALIM Sekena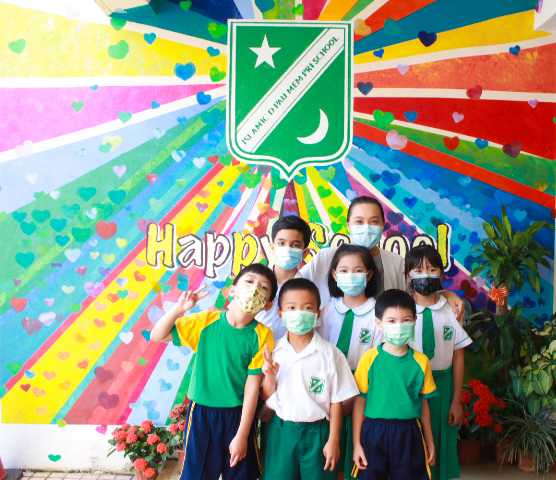 Welcome to the IDPMPS website!
IDPMPS is a place for young learners to meet new challenges, discover new knowledge and skills, taste ups and downs, and develop well-being in a motivational learning environment with a holistic curriculum and programmes.
IDPMPS strives to actualize the school motto of "Well-educated and Love Others". This reflects our students' applaudable learning outcomes and integrity. Our professional team place a high expectation on students for their academic achievement and personal wellness. I am incredibly proud to have IDPMPS members who are enthusiastic about nurturing our Smart Kids with the multiple intelligent realms:
Intra-personal Smart

Inter-personal Smart

Bodily-Kinaesthetic Smart

Verbal-Linguistic Smart

Logical-Mathematical Smart

Musical-Rhythmical Smart

Visual-Spatial Smart

Naturalistic Smart
IDPMPS is a multi-cultural community where all members emphasize sharing and celebrating students' learning experiences and successes with an inclusive and welcoming atmosphere.
The home-school partnership is the essence of the school innovation and sustainable enhancement. Parents, please get in touch with us at your convenience for further discussion about matters of your children's education and healthy growth.
I am Principal Salim (石志端校長), it's my greatest pleasure to meet you and your children.
Most of all, WELCOME to join IDPMPS – A fun-filled school that nurturing talents!
Contact: 23201300
E-mail: idpmps@idpmps.edu.hk
Address: Phase 1, Tsz Lok Estate, Tsz Wan Shan, Wong Tai Sin, Kowloon